Education for sustainable inequality, 2013, German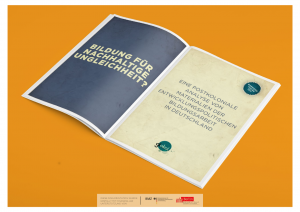 Development education materials sometimes reproduce prejudices and stereotypes. But how and to what extent do they do this exactly? Until now, systematic studies have been lacking. glokal has evaluated over one hundred materials for documentation.
You can find a summary here, and the entire accessible publication can be downloaded here, including an image-free print version. An English summary can be read here.