For educational work in and out of school, in German

"I return a million times!" In appreciation of the resistance against colonialism (2022)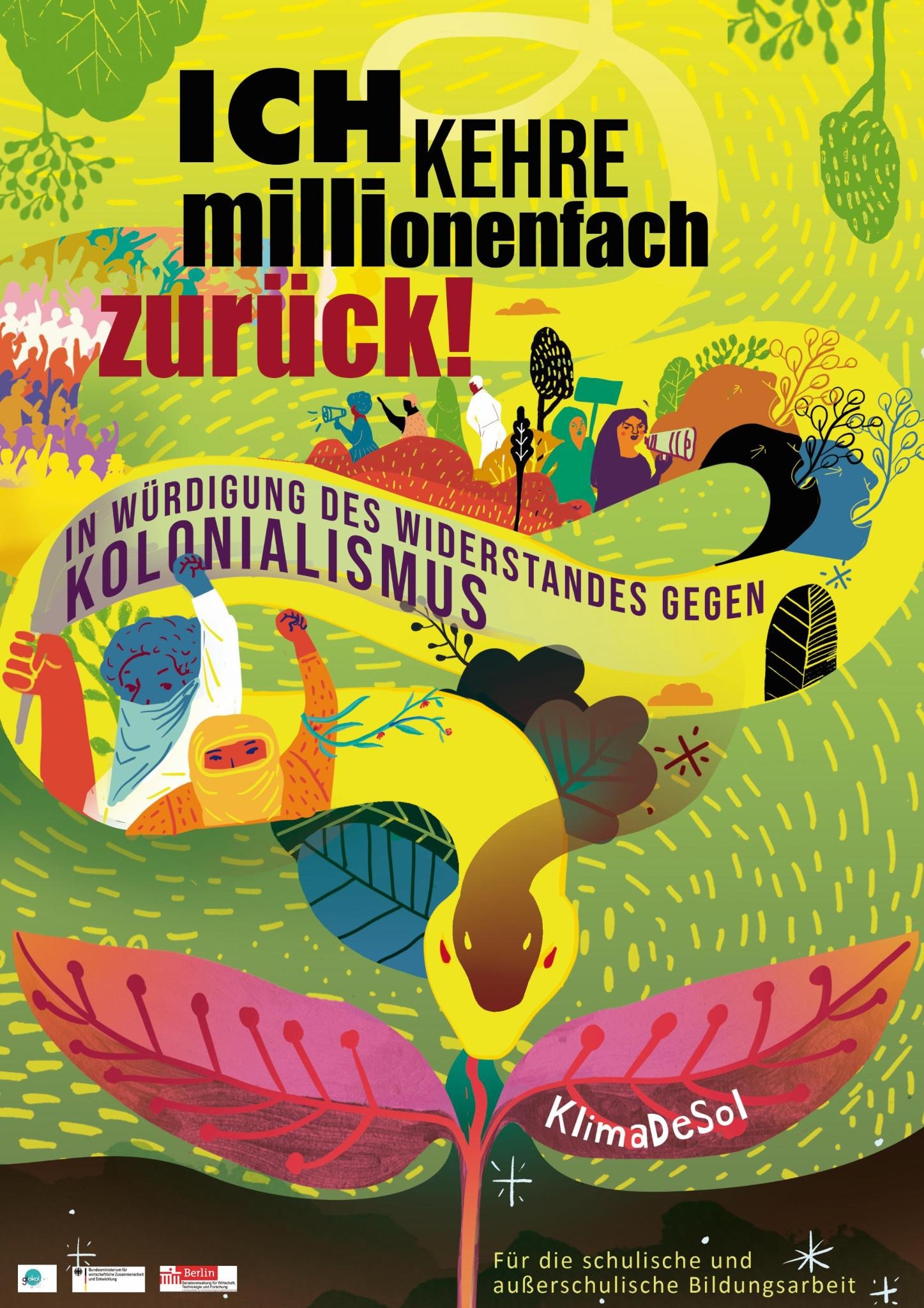 Raoul Peck says, "About colonialism, the unparalleled human catastrophe, all we know so far is the Doctrine of Discovery." A doctrine of discovery told by those who earned the most from colonial crimes. His conclusion is, "The story has been told wrong so far."
This sentence also applies to most of the heroines, saviors of the planet from our time. Social justice activists throughout the Global South, in the diaspora, BIPoC from communities with ties to the Global South are left out, not told. In nine portraits of climate activists and collectives, we learn in a deeply moving way how inadequate the previous narrative on climate is.
The portfolio of unbound sheets is to be understood primarily as an invitation to fill it with more portraits yourself. The texts appear in the languages in which they were written by the persons. The QR takes you to the German version of the texts.
The DinA4 – folder made of solid cardboard is suitable for educational work in and out of school, especially for empowerment and for the development of a decolonial and just perspective on the climate crisis.